Konya 17th International Agriculture, Agricultural Mechanization and Field Technologies Expo will be organized by Tüyap Konya Fairs Organization INC. in cooperation with Ministry of Agriculture and Forestry, the Association of the Chambers of Agriculture, the Association of Agriculture Credit Cooperation, The Turkish Association of Agricultural Machinery and Equipment Manufacturers (TARMAKBIR), Konya Chamber of Commerce, Konya Chamber of Industry, Konya Exchange of Commerce between March 19-23, 2019 at Konya Chamber Of Commerce - Tüyap Konya International Fair Center - Konya, Turkey.
The previous fair, has been successfully organised with the participation of 427 company and company representatives from 20 countries and has hosted 307.919 visitors from 97 countries in 2018.
The main target of the fair will be to present the latest technologies, the process of EU membership, in the agriculture sector. Konya being a center of agriculture and a city where traditional food production is very high, increases the importance of the fair.

Konya Agriculture Expo is a big opportunity to show Anatolia's Power of Agriculture to Eurasia and to the world.
You may have more information from www.konyaagriculture.com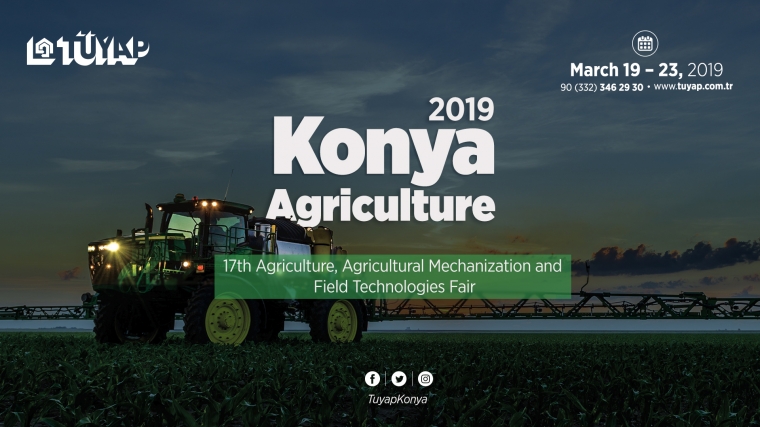 Bu içerik 998 defa okunmuştur.