The provisional report released by TÜIK states that 2.229 tractors have been registered with model years 2018 and 2019 to the Traffic Supervision Bureau in May 2019. There was a sharp decline in the number of tractors being registered in May, down 33% compared to 2018.
This was the main contributor to the decline in the overall farm equipment market. The number of tractor registrations has declined by 51.3% as against the same month of 2018. Looking at the first 5-month rolling totals, there have been 9.210 vehicles registered in 2019, 62% lower than during the same period in 2018. This was the first decrease in the number of new registrations since 2009.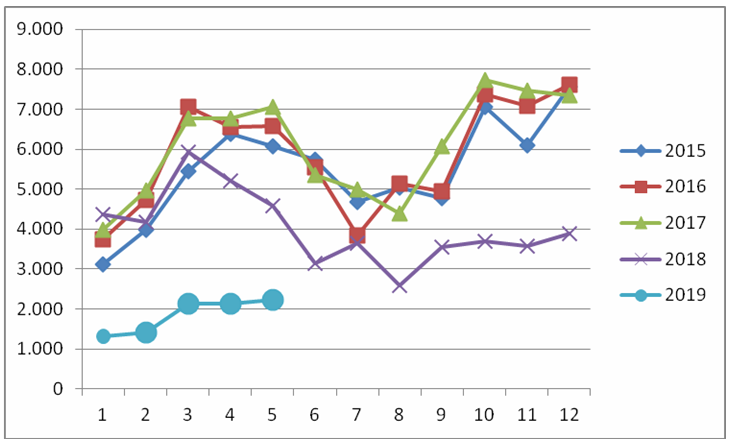 From 2015 to 2018, the sales average for May is 5.706 units, with a change of -54%.
Bu içerik 990 defa okunmuştur.